Welcome to
RUD Sling and lashing.
A high level of expertise and decades of experience: As part of a powerful company group, the RUD sling & lashing solutions has been setting benchmarks again and again over many years, some of which have transformed the entire branch. Exactly what you'd expect from RUD, reknowned as the pioneer of lifting and lashing points. Join us on journey through our company history through to the present day.
The RUD Group.
RUD Ketten Rieger & Dietz GmbH u. Co. KG, founded in 1875 by Carl Rieger and Friedrich Dietz in the Swabian city of Aalen, Germany, achieves with over 1700 employees in more than 120 countries an annual turnover of 200 million Euro. At locations, among others in Germany, Australia, Brazil, China, India, Romania and the USA, the family business manufactures, apart from sling technology, lashing technology and Non-skid chains also hoist chains and conveyor systems. With the ERLAU brand, the German traditional company also manufactures tyre protection chains and property furnishings for indoor and outdoor areas.
1875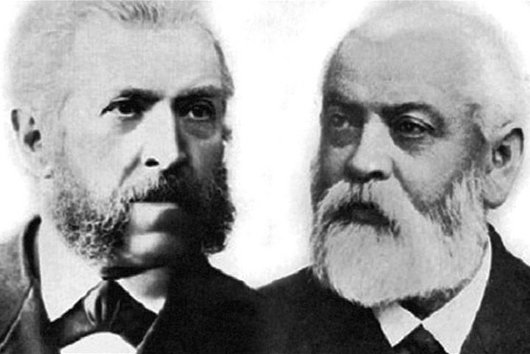 Carl Rieger and Friedrich Dietz found the "Rieger & Dietz Kettenfabrik" in Aalen-Unterkochen with sixteen employees. Today, the company is located on the so-called "Peace Island", when founded this was simply a meadow.
1945
Industrial quality chain manufacturing is set up as a second main pillar.
1926-1980
DIN 580 eyebolt and in-house designs.
1967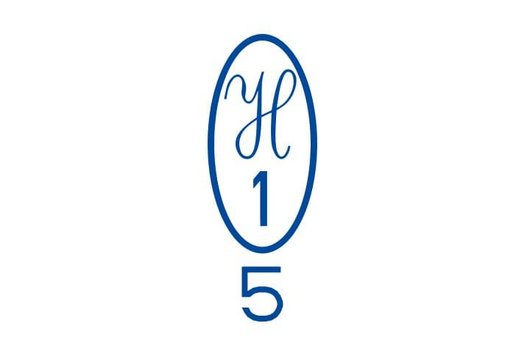 Awarding of the approval for quality Grade 5 (H1-5).
1972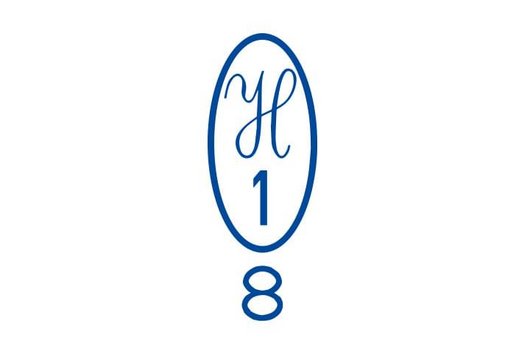 Awarding of the approval for quality Grade 8 (H1-8).
1981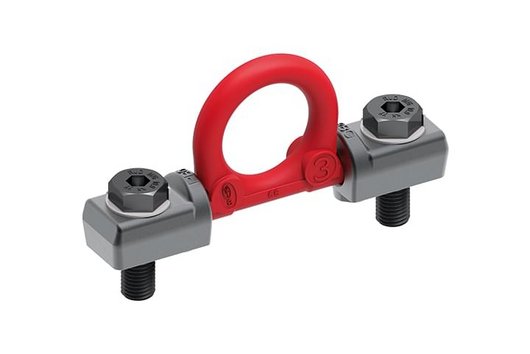 Development of the first lifting points RGB (load ring for screwing) and RBS (load ring weldable).
1985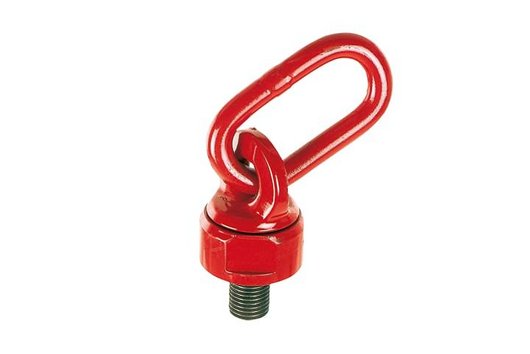 Extension of the lifting point programm around LBS (Load ring – weldable) and LBG (load ring thread).
1990
WBG (Swivel load ring for screwing).
1992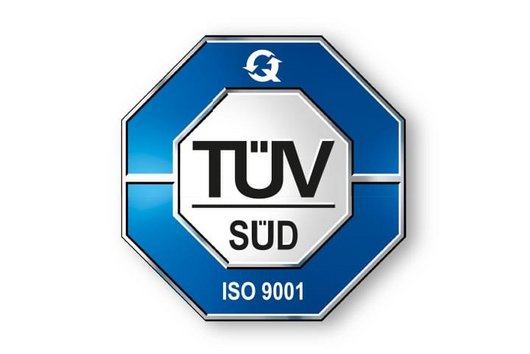 Initial certification as manufacturer with integrated quality management system according to ISO 9001.
1994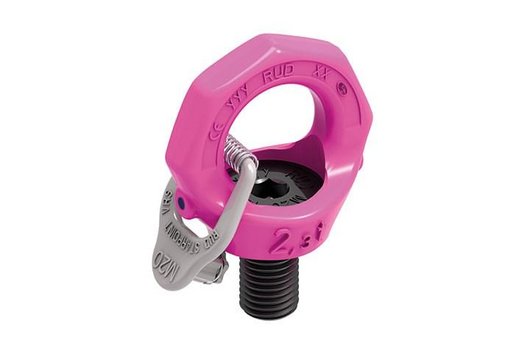 VRS as the first eyebolt with adjustable direction.
1994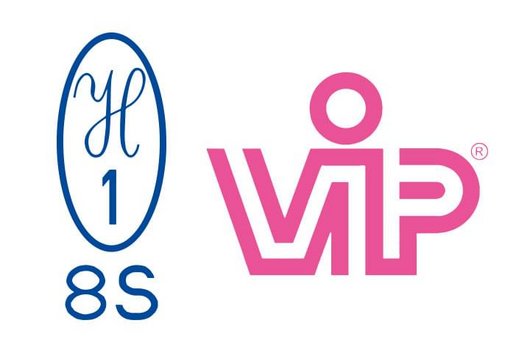 Awarding of the approval for special quality 8S (H1-8S) -> VIP.
2002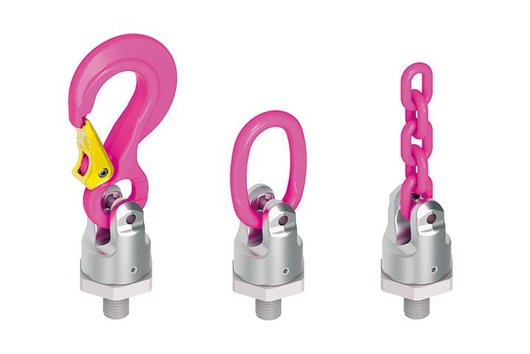 Powerpoint ® -first lifting point with universal connection.
2006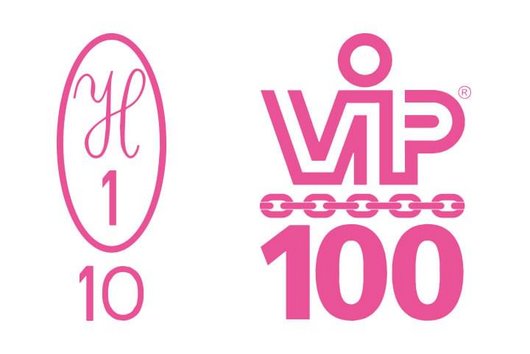 Awarding of the approval for Grade 10 (H1-10) -> VIP 100.
2007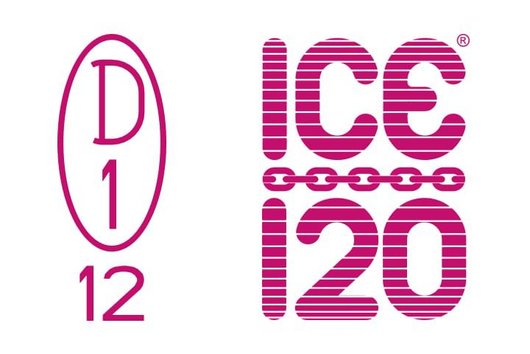 Awarding of the approval for Grade 12 (D1-12) -> ICE 120.
2010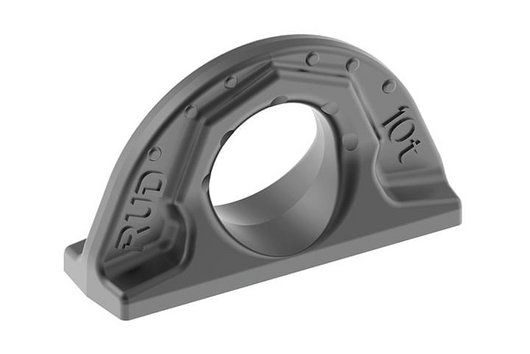 ABA – first rigid lifting point that can be loaded on all sides.
2014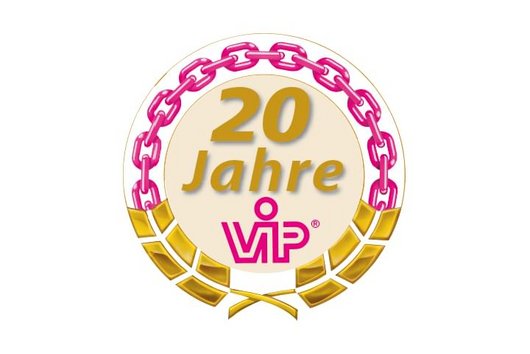 2014
ICE–LBG–SR® - first ball bearing lifting point for permanent rotating movements.
2014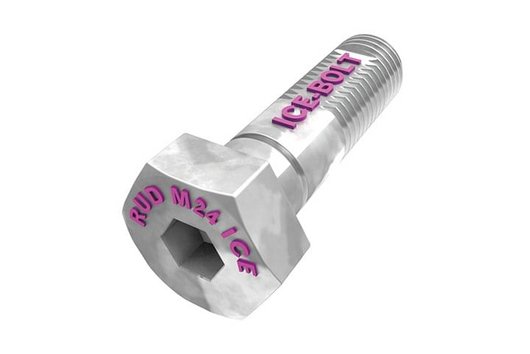 ICE-BOLT® - revolution in screwing technology with unbelievable properties.
2015
140 years of RUD Ketten Rieger & Dietz GmbH u. Co. KG.
2016
VLBG-PLUS – with a 45 % higher WLL on average.
2019
RUD ACP-TURNADO - the first lifting point whose bracket rotates automatically in the direction of force.
2021
RUD TXP-Texolution-Point – the first textile lifting point with a tested and guaranteed overall WLL, for the protection of surfaces and loads.
Our quality claim.
Questioning what we have, stabilising the tried and trusted, creating new products.
"A chain is only as good as its weakest link." This saying is not only applicable for our chains, it can be used just as well for the process chains in our company. It requires care to be taken by each and every employee. Our integrated QM/EM system forms the basis for this and is part of our company philosophy. The certified quality management system makes a decisive contribution to the quality of our RUD products. In connection with the two other certified systems for environment and energy management, we secure process quality and the careful and efficient use of resources. Our products are characterised by top quality and environmental compatibility.
Our claim: top quality, excellent customer orientation.
Innovation, perfection and the drive to create added values for our customers: that is RUD's passion. Our thinking is focused on fulfilling customer needs and maximum benefit for the user. The long-term partnership with our customers, their satisfaction and their trust are our priority.
As a technological and innovative trendsetter, we manage to implement new technologies, new product features and even new standards for our products and services in the market for the branches and market segments focussed on. Many of these standards will become generally accepted at a later date.

Our powerful technology position is being expanded continually, consistently, focussed and systematically. This is particularly valid for the so-called key and pacemaker technology which define our competitive advantages both at the present and in future.

As an innovative think tank we offer our customers products and services which stand out due to their distinction from those of our competitors, thus creating decisive added values for our customers. All our products and services are system packages which represent technologically smart, high-quality solutions and can thus solve the concrete tasks of our customer partners to their economic advantage.
Award-winning service.
Numerous awards prove it: RUD's innovative strength and performance are outstanding - in the industry and beyond.
Contact the RUD Team!
Please use the contact form for further questions about our products and service features.
Our Team will be pleased to help you. Just call us or send us an e-mail.
Contact